Tax Planning and Preparation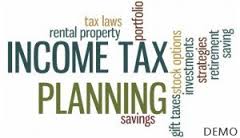 How does tax planning fit in your financial picture?
We believe the process of aligning your financial goals and tax planning together develops a powerful and clear evaluation of your entire financial picture. It is at this point that you will realize how interconnected and importatnt these two plannng strategies are together.
Bill at Hammond Capital Management, Ltd. is an Enrolled Agent (EA). An Enrolled Agent is a tax advisor who is federally authorized tax practitiner who is empowered by the U.S. Department of the Treasury to represent taxpayers beforer the Internal Revenue Service (IRS) for tax issues including audits, collections, and appeals.
Hammond Capital offers individual tax preparation and consulting services. Bill currently hold the position of Director on the Board of The Illinois Society of Enrolled Agents (ILSEA).