Investment Planning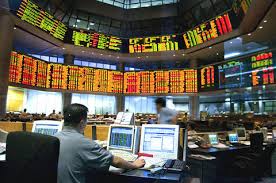 The purpose of investment planning is to accumulate funds to facilitate goal achievement. Exactly how the client goes about accumulating funds – that is, what investments he or she utilizes to build a portfolio – is what investment development and planning is all about. Our investment planning process utilizes these steps:
Risk Tolerance Questionnaire
Analyze the current investment portfolio
Review and select investments options and implement
Monitor the portfolio(s) with scheduled account reviews
Hammond Capital uses a tactical approach to investment management. Tactical asset allocation is the process of taking an active stance on the strategic asset allocation itself and adjusting these long term target weights for a short period of time to capitalize on market or economic opportunities. Hammond Capital uses Exchanged Traded Funds (ETF), stocks, bonds and options strategies to maximize cost efficiency with your investment vehicles and to reduce risk.